Here at Kara's Party Ideas, we LOVE parties; that is pretty clear. It's fun to plan a party, it's fun to pin ideas for the party, it's fun to find great deals for the party supplies, and it's SO fun to set up the party.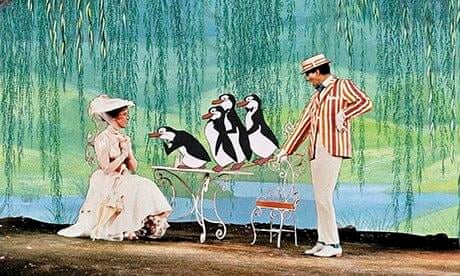 But, lest you think that every party pursuit we undertake comes together as easy as Mary Poppins and the dancing penguins, we thought we would share one of our favorite party disasters as told by our very own KPI assistant Mandy. Enjoy the story, because, if you have planned enough parties, or even just one, we know that you too can have your own Gruzinklebell moment…when things don't go quite as planned……
Most Embarrassing Party Moments: Fountain Volcano!
My sister was finally engaged. Yes, we joke about it; you know, how she is the older sister, yet it took much longer to find her Prince Charming. The good news though is that she did find her dashing prince and now it was the day of her bridal shower!
We had rented a perfect farmhouse with just enough rustic and plenty of charm and loads of perfectly curated shiplap. Oh, the white backdrop of the walls and the sliding white barn doors was only outdone by loads of gorgeous flowers framing the dessert table.
Pièce de Résistance
At the center of the dessert table was the pièce de résistance: the multi-multi-tiered chocolate fountain. Our family swears by the healing power of chocolate, and we don't believe in doing anything small. Thus, we reveled in the fact that we had managed to procure the largest chocolate fountain in 3 states (or maybe just the largest fountain we've ever seen…either one).
The best chocolate began to flow in the fountain, and it was glorious. It was a good thing that we bought extra extra EXTRA chocolate and an equally extra amount of strawberries, pound cake, and rice crispy treats because we still needed some for the bridal shower after we did all of our quality control sampling.
Gurgling
As my mother and I finished arranging the last of the berries and strategically placing the extra floral bits, we heard a gurgling noise coming from the chocolate fountain. We approached the fountain and could hear the gurgling, but all looked well. We went back to the finishing touches as the gurgling stopped.
As we were about to exit the room to go get dressed and ready for the bridal shower, we noticed that the chocolate fountain almost looked as if it were smoking. My mom and I ran over to the fountain as it began to gurgle as loudly as a giant's stomach as he waits for Thanksgiving dinner. Just as we reached the fountain the chocolate exploded with the force of a long-dormant volcano. The splash of chocolate in my face was reminiscent of the time my big brother hit me square in the forehead with the biggest water balloon in the history of water balloons.
Luckily I had my mouth open because I was in shock, because I got a wonderful splash of delicious chocolate, which I would have enjoyed much more if the circumstances were different.
Making Joanna Gaines Proud
My mother had the wherewithal to unplug the fountain before it inflicted additional damage and we just stood there, chocolate dripping from our chins, and the beautiful Edison lights above the dessert table, and running down the former crisp white shiplap walls. Joanna Gaines would be proud. Oh so proud. We were about as far from "Magnolia Market" as you could get at that moment.
I did the only thing that I could do that moment. I picked up the closest strawberry, dipped it in the chocolate on my face, and popped it in my mouth. We did believe that chocolate had special healing powers, and it was about as good as time as any to test that theory out.
Do YOU have a good embarrassing, funny, or quirky party story to share? Let us know and we might just share it with our fellow party planning friends!
Love Kara's Party Ideas? Keep up with the latest party ideas, FREE party printables, tutorials, recipes and more by following Kara's Party Ideas on Pinterest!