My next winning party feature goes to this spooky
What a darling Halloween party!
This past week Glory worked on a fun project to help Kim of The Tomkat Studiodebut her new line of Halloween printables. She printed out all of the cute designs and then baked, shopped and decorated to create this Halloween treats table!
Adorable dessert table, Glorious Treats!
Thanks for your submission!
Congrats on being the winning party feature today!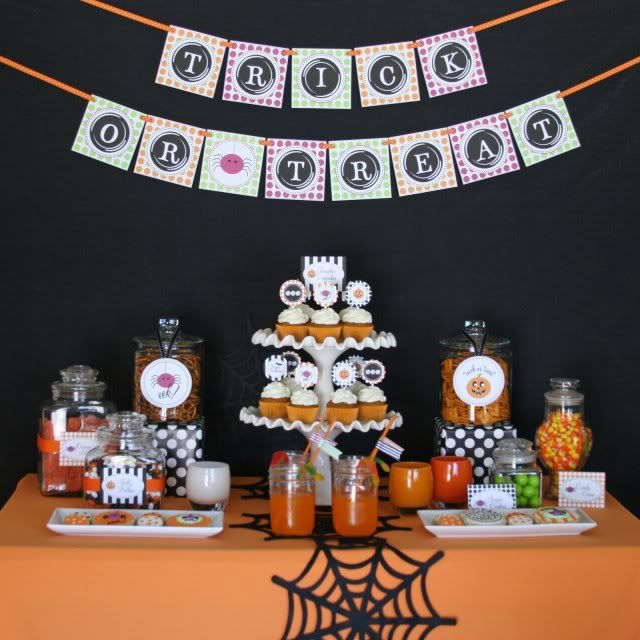 Glory-"I've seen a trend of using canning jars as drinking glasses, and I thought they could add some character to this table. I filled these with orange soda and added a gummy worm for a bit of Halloween flair. I think a scoop of vanilla ice cream would look great with the orange soda, or some lemon-lime soda and a scoop of lime sherbet would make a nice creepy looking drink too."