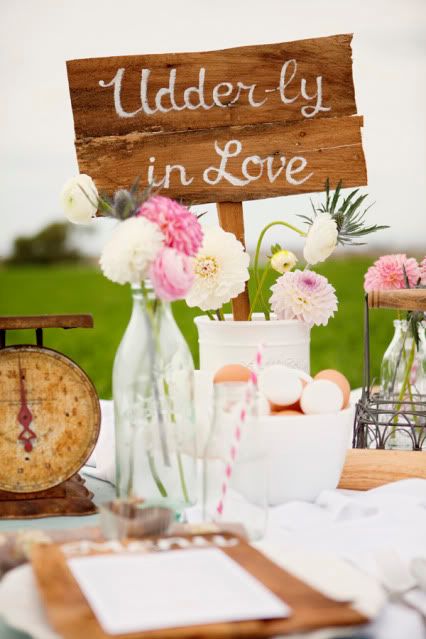 My next winning party feature goes to this stunning Milk & Cookies Wedding Shower Party by Love and Lavender!
What a beautiful Party/Wedding Shower! I just love the country rustic feel.
The centerpieces were a collection of items from Anthropologie, Pottery Barn, thrift stores, antique shops, and things they already owned. For the seating, they went with hay bales to play off the country theme.
They made the napkins with a variety of patterned fabrics and tied heart-shaped cookie cutters around them with twine.
Photo's taken by Jonda Spurbeck Photography.
Amazing job, Love & Lavender. Congratulations on being the winning party feature today!