Howdy ya'll!
Today's wonderful winning party feature goes to this adorable unisex
I wanted to squeal out loud when I opened the link to this party.
So SO very cute!
Look at all the details and party elements!
A perfect little party for a boy or a girl!
The children's party table was set up in a 'mess hall' tent!
Horse rides for all!
I love the burnt edges…
Look at the cute cowboy s'more pops!
A woody cake!
Face painting…
Snake in my boot activity! So clever…
Again, you can purchase all these printable party elements
here
!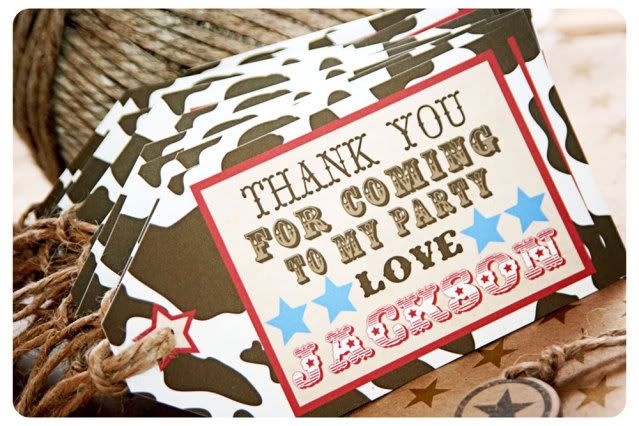 Thanks for your submission, Donna!
Congrats on being chosen as today's winning party feature!