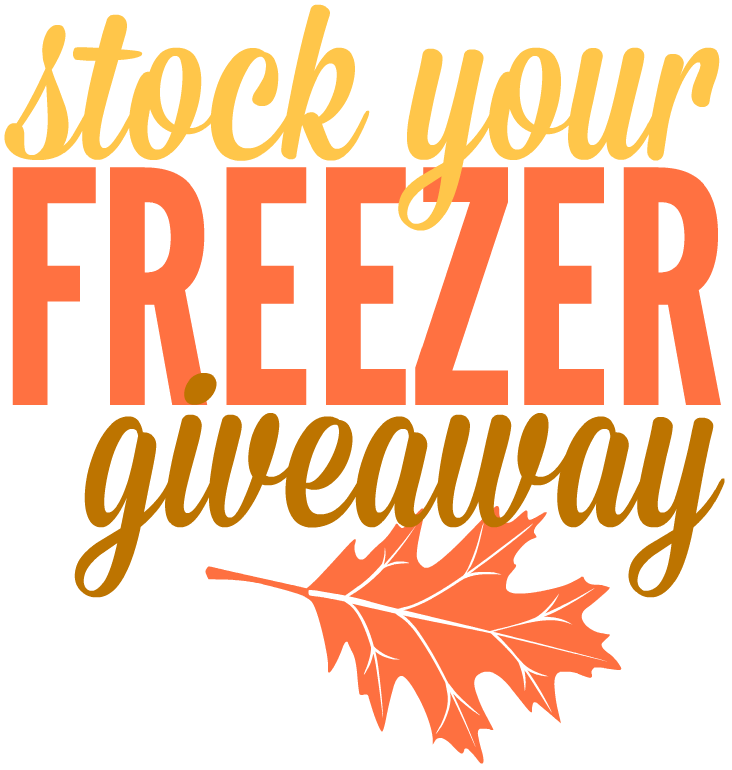 Fall is here–let's CELEBRATE!!! Now that the kiddos are back in school it is time to start thinking about getting our finances—and our schedules—back in order. One great way to save both time AND money is with a secondary freezer, which is why we've once again partnered with 11 of our favorite blogging friends to bring you this AMAZING giveaway.
Scroll to the bottom of this post to enter!
One LUCKY

Reader Will Win a Frigidaire 2-in-1 Freezer Refrigerator!!
This must-have Frigidaire 2-in-1 Freezer Refrigerator is both beautiful AND functional. It comes in a new classic slate color that you will actually want to show off, and has an awesome SpaceWise™ Organization system that can be customized to fit your family's needs. It also converts from a freezer to refrigerator with just the flip of a switch, which makes it even more convenient!!!
Did you know that average family can save as much as $750 a year just by utilizing the extra freezer space from a secondary freezer? These amazing savings come from stocking up on food while it is on sale, as well as from freezer cooking in bulk simple but delicious meals using budget friendly ingredients.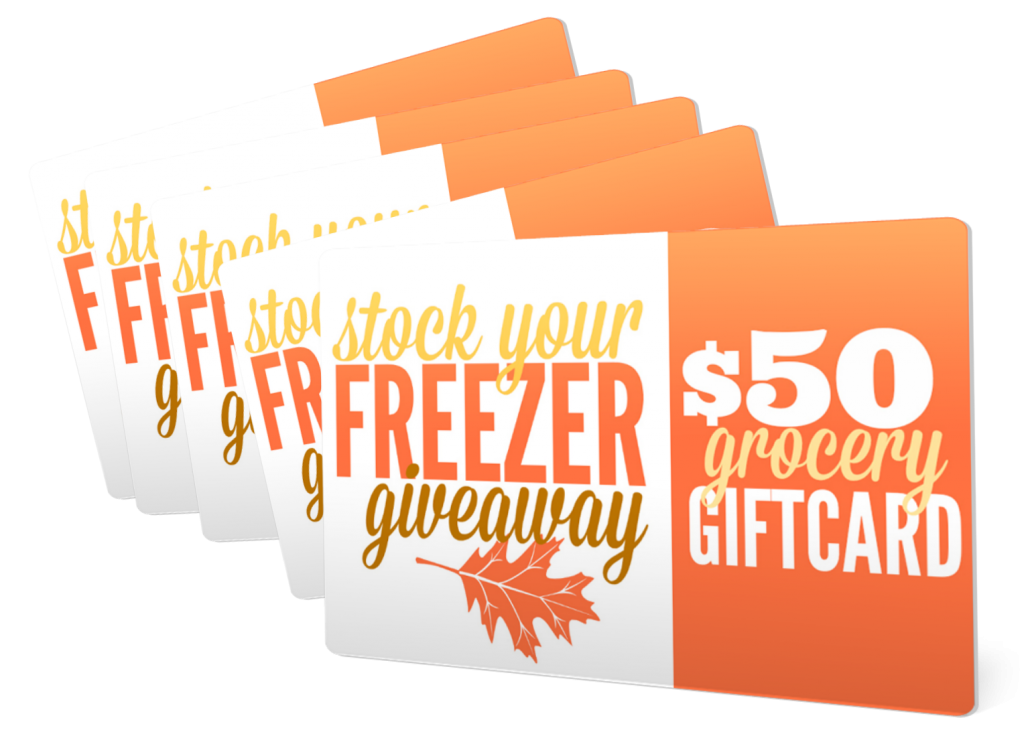 PLUS, our winner will also receive $250 in Grocery Store Gift Cards!!!
**That's over $1200 in Prizes**
CAN YOU EVEN BELIEVE IT?!
Let us help you get your freezer completely stocked for fall! YOU could be the family excitedly awaitingyour brand new Frigidaire 2-in-1 Freezer Refrigerator to be SHIPPED to YOU!

Before you enter, check out allour favorite blogger friends…
These girls will seriously fill your feed with all sorts of fun and creative eye candy! Just click on the name of each site to check 'em out…
What are you WAITING for?
HURRY AND ENTER…